UNIT 'COMPACT'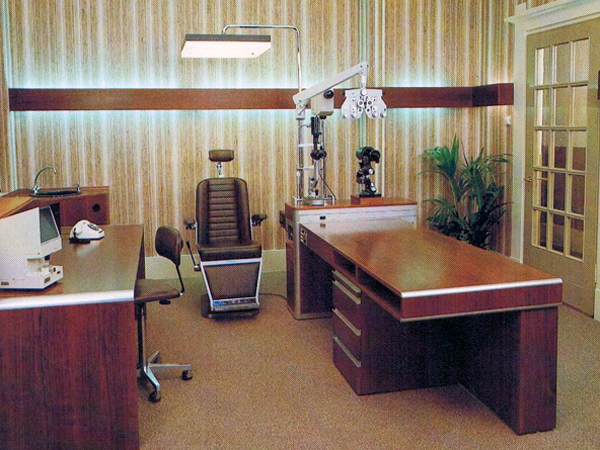 The first BLOCK examination unit. Manual, for 2 or 3 large ophthalmic devices
UNIT 'DUOLINE VARIO'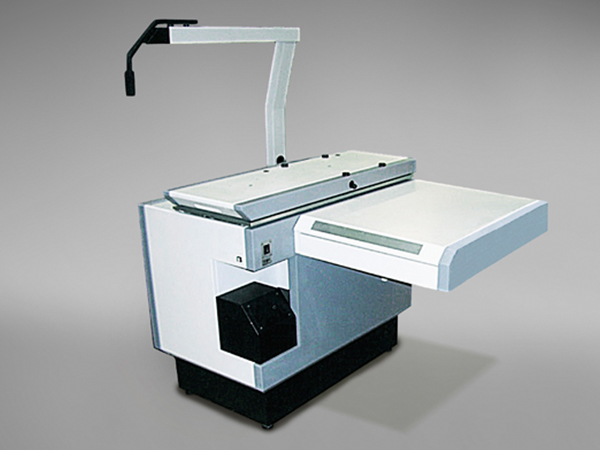 First unit for wheelchair patients
UNIT 'INNOVA'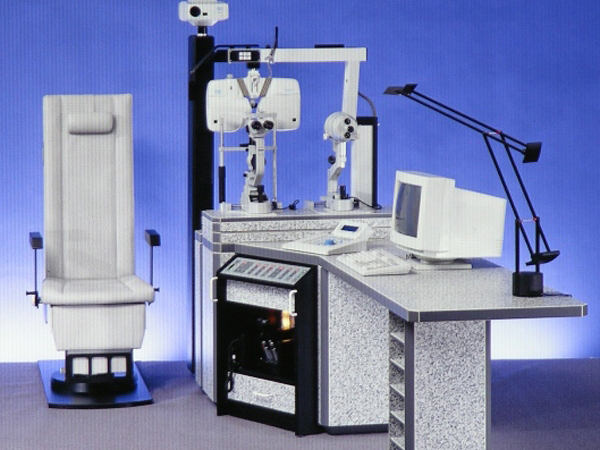 First unit with room light control
and motorised phoropter rail
CHAIR 'INNOVA HT'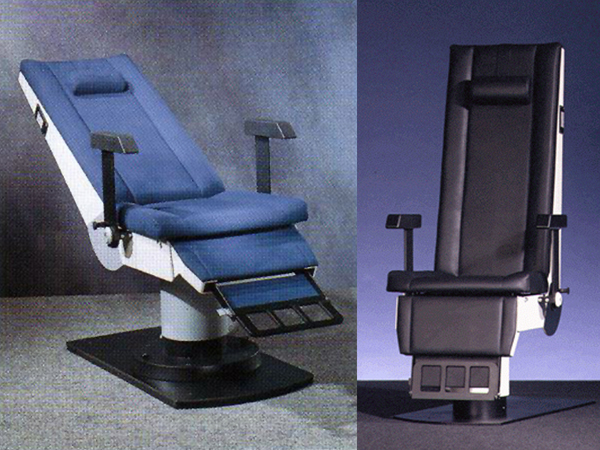 First patient chair with
Special mechanism for rolling away
MSB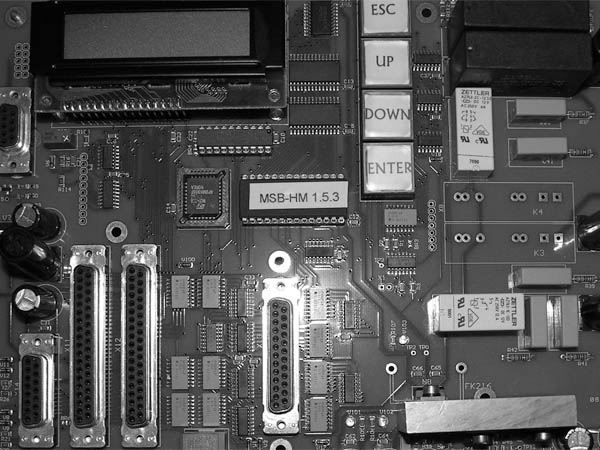 First computer-controlled electronics
with modem for remote diagnosis
JADE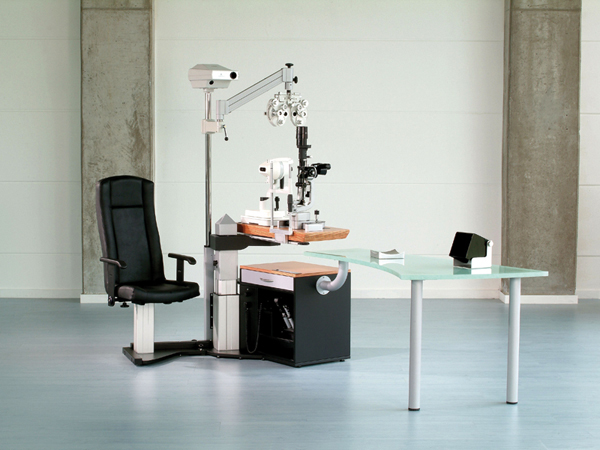 Swivel unit for small examination rooms
POLAPHOR®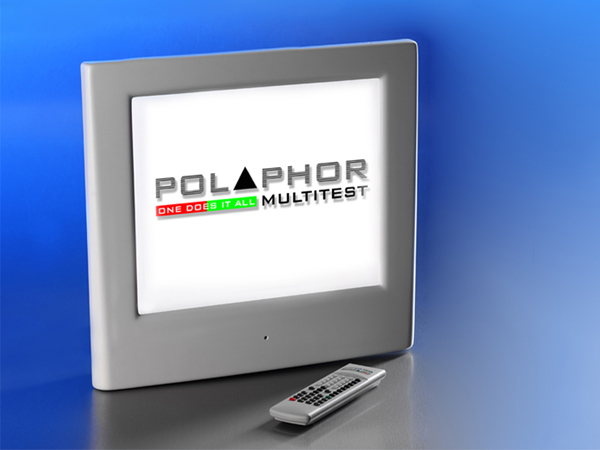 Multi-eye test device
IDEO®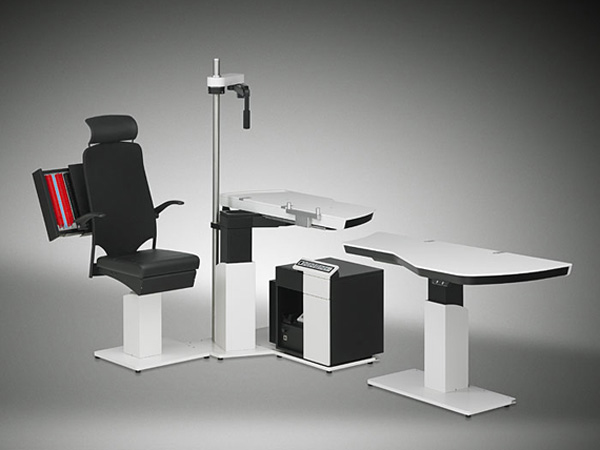 Height-adjustable swivel unit
CHAIR SHIFT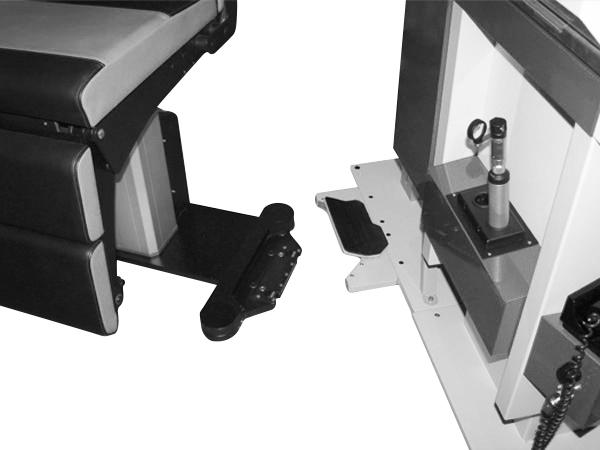 Wireless mechanical chair shifting,
easily rollable in any direction
BINOPHOR®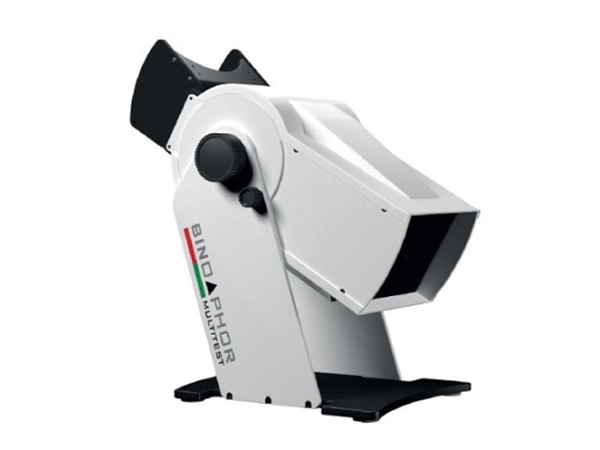 Innovative insight device
MINIPHOR® 2 LIGHT/3D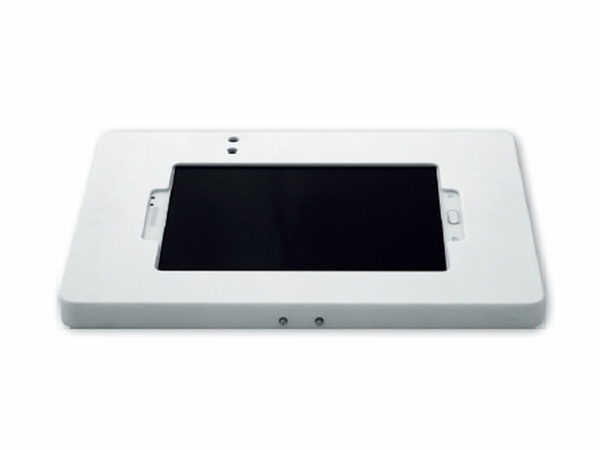 Testing of visual performance in the near vision range binocularly and monocularly
In 1974, the BLOCK company began trading in ophthalmic equipment and instruments. In the same year, the range was expanded to include a range of furnishings. From then on, ophthalmologists and opticians were offered both the entire range of ophthalmic devices and instruments as well as complete interior furnishings such as floor coverings, curtains and furniture, sanitary objects, tiles, lamps, partitions, doors and ceilings. In addition, a separate planning and customer service department was created. With this step, BLOCK was one of the first companies in the ophthalmic industry in Germany to specialise in the complete furnishing and equipping of ophthalmologists and opticians.
Over the years, BLOCK quality units such as CT, Vario, Duoline, Titan, Opal, Onyx, Jade, Solitair or – as the latest member of a comprehensive product range – the refraction unit Innovario have been developed in cooperation with ophthalmologists and opticians. In addition, BLOCK produces phoropter rails, phoropter arms, electrical instrument carriers, mirror systems and contact lens tables. The production of customised furniture and registration counters, filing cabinets, sideboards, desks and desk substructures is also very important.
The number of employees in the BLOCK Group with sales, administration and production has – in line with its development – grown considerably since the early years. Engineers, mechatronics technicians, designers, programmers, technicians, mechanics, electronics technicians and carpenters help to ensure that the entire BLOCK product range is manufactured to first-class quality. The commercial staff ensure smooth, perfectly organised sales at home and abroad. Our own development and production department creates technically and ergonomically innovative concepts and takes care of their realisation. Trend-setting solutions are created in cooperation with employed and freelance architects and designers.
OUR COMMITMENT - SUSTAINABILITY
Our examination units are made from durable materials.
Used units are reconditioned by us and made
available to you again.