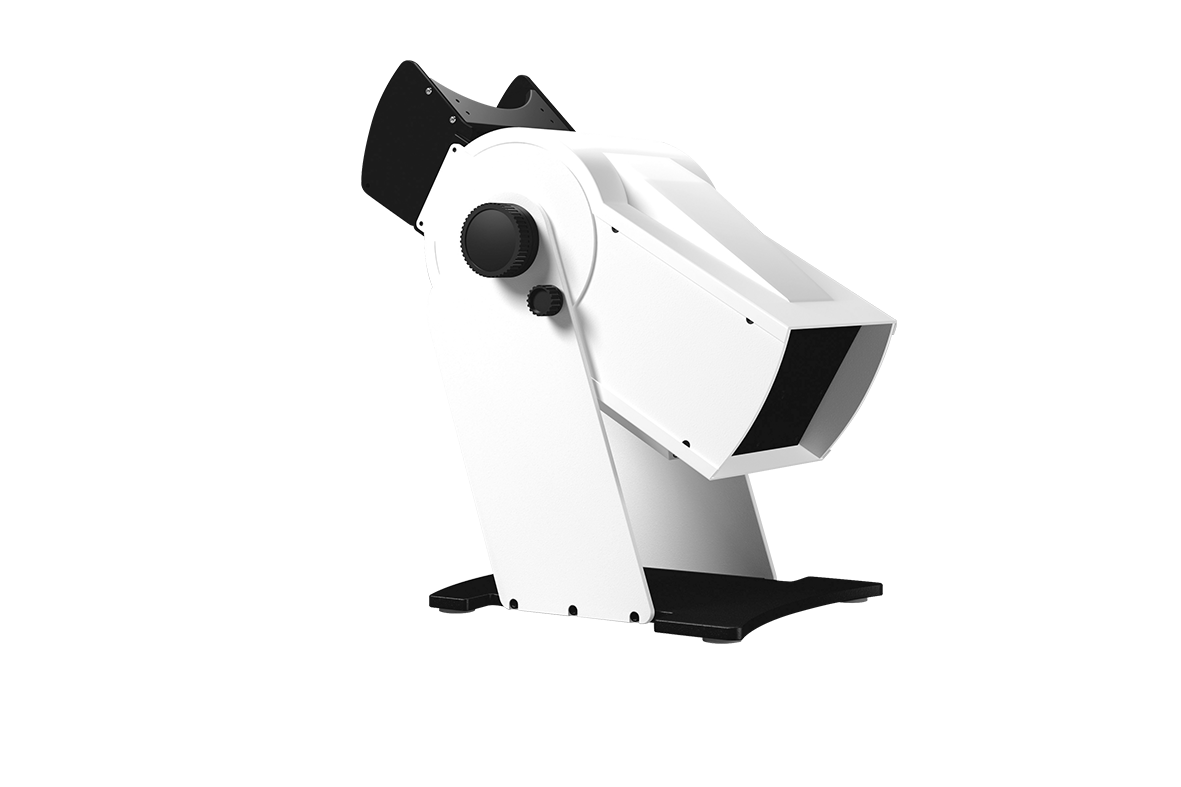 In an extremely specialised world, good vision is often a necessary prerequisite in many fields of activity. In the meantime, a number of standards or legal ordinances regulate the minimum requirements for vision in the respective areas.
These are checked by a large group of users with different areas of expertise, such as ophthalmologists, company doctors or occupational physicians.
The Binophor® offers ready-made test programmes for the following regulations
and principles of the employers' liability insurance association
DIN 58220-Part 5 – General eye test
DIN 58220-Part 6 – Road traffic related eye test
DIN 58220-Part 7 – Mesopic contrast vision with and without glare
G25 – Driving, control and monitoring activities
G37 – VDU workstations
JAR-FCL3 – Pilots Class 2
With the optionally available insertion bars
myopia and nocturnal myopia as well as hyperopia and presbyopia,
as well as hyperopia and presbyopia.
can be detected.
Other features and options of the Binophor®
Continuously adjustable viewing angle
Removable glare shield
tablet control
hygienic surface
mobile use
EDP interface (GDT protocol)
Night myopia test (optional), adjustment bar with -0.5, -1.0, -1.5 dpt
Hyperopia test (optional), setting bar with +0.5, +1.0, +1.5 dpt
Operation is via a tablet PC using the ↓ app: "BinoControl".
Thanks to the touch screen, answers can be documented directly on the screen. The programme automatically guides the user through the individual tests of the selected examination, taking into account the minimum requirement of the visual signs to be displayed. The entries are saved in detail and can be called up at any time during the examination. The result can either be processed as an HTML file or transferred to a connected PC via GDT protocol. Due to the possibility of updating both the control unit and the device software, the Binophor can be continuously expanded and will remain standard-compliant in the future.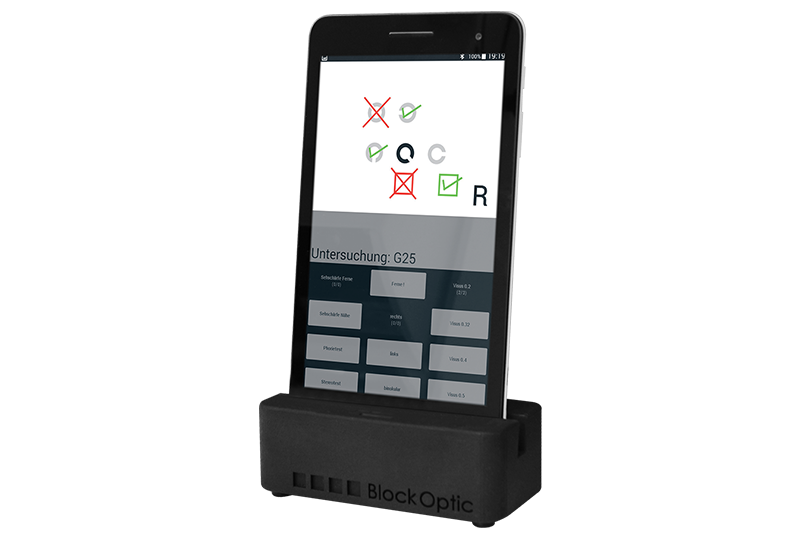 Would you like a non-binding consultation?
Please feel free to call us or send us an email.